How to Survive the Visa Process
1. Don't go to Italy.
HA kidding. Kind of...
I have friends who have recently studied abroad in a number of other places (Ireland, Australia, Japan... etc) and none of them have had as complicated of an application process. I'm not entirely sure of the other students' requirements, but for some reason everyone else I know has been able to just apply online and register as a resident with the government once they've gotten there. It took my boyfriend all of 10 minutes to get a four year student visa in the airport when he landed in Canada like a day before school started.
Aside from the general entry requirements being different, there are a number of other issues with the Italian Consulate General's process. To begin with, their application sucks. They use the same form for both Shengen and Student Visas, so you have to be careful to fill out the correct questions for the visa that you're trying to get. And of course, it's vague, in badly translated English, and not clearly labeled. This is what the top of the application says, I'm not even kidding you:
2. Don't even try to call the consulate.
I can't speak for consulates in other cities or the consulates of other countries, but the Italian Consulate General of San Francisco absolutely does NOT take phone calls about anything regarding visas. They'll just tell you to email the visa department and make you cry (they are seriously rude about it).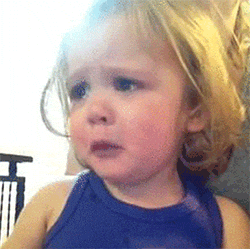 3. Make a visa appointment the SECOND you think you MIGHT be going.
I made the mistake of waiting to make my visa appointment until after I had gotten some confirmation from SACI and my home institution that I would be able to go on my program. Don't wait! Visa appointments fill up super quickly, especially in the summer when people are traveling and all the other study abroad kids are trying to get their visas too.
4. If the Consulate General is too far away or you can't get an early enough appointment, consider making your visa appointment at an Honorary Consulate.
Honorary Consulates are run by normal people in more local locations. They can stand in for the Consulate General and complete a preliminary review of your application. Keep in mind that if you use a Consulate General, you have to mail your application to the Consulate General anyways. In my experience, this means more chances for your passport and everything to get lost in the mail and just as much time waiting to get your visa processed and returned.
5. Make sure you have all of your required documents at your appointment.
The application process can go very smoothly and quickly provided that you have everything you need. Commonly forgotten items include photocopies of everything, payment in the form of a cashiers check or money order, and a self addressed envelope used for the consulate to return.